Jewish Intermarriage
If you are planning a Jewish wedding, well, you know you have tons of things to consider: your revised "to-do" list every day– places to go, people to meet, food to taste, dresses to check out, etc. etc.  Obviously, there is much to do.  Now, if you are planning a Jewish interfaith wedding ceremony, you and your fiancé may very well be facing a long line of difficult decisions, as well.  And, those kinds of deliberations put selecting menus and flower arrangements in their proper perspective.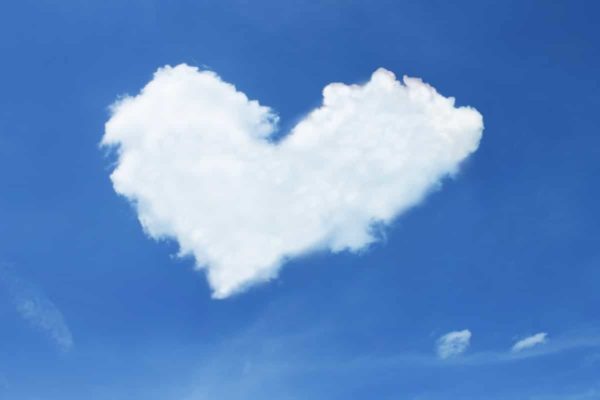 Jewish intermarriage amongst non-Orthodox Jews is on a steady rise according to all statistics gathered in recent years. Though, fairly uncommon in the early nineteenth century, it is quite prevalent, now., Orthodox and practically all Conservative rabbis will not ordinate at a Jewish interfaith wedding ceremony (without conversion to Judaism), but the Reconstructionist, Renewal, and in recent years, more and more Reform rabbis will perform Jewish intermarriage ceremonies. Although many rabbis request that the couple affirms their commitment to raising their children as Jews, there are those who are open to co-facilitating alongside other-faith ministers priests and officiants, as well.    
Even for non-affiliated Jews, it can be a formidable issue for the couple and their families. And, for those couples who are deeply involved and identify with their faith and ethnicity, interfaith Jewish marriages demand a good deal of soul searching, thoughtful discussions with their partner, and, probably, a great degree of creative flexibility. These are important conversations that often don't take place between couples of the same faith before the marriage. The old time-honored adage- "where there is a will, there is a way" is especially adept, here; Sensitive, open communication and a willingness to compromise is the road map. 
How to Plan an interfaith Jewish Wedding 
Obviously, there is no set formula for how to plan an interfaith marriage in Judaism. And just as each couple differs in their faith, their upbringing, and their spiritual and cultural needs, there will be an infinite amount of nuance and variety in the planning of an interfaith Jewish wedding.
First things first, is talking; sorting out what is important to both partners and their families, and what to include and what to exclude from the wedding ceremony.  Next, is to find an officiant. Hosting an interfaith ceremony may mean working with a single officiant who is capable of creating a customized ceremony honoring different faiths and traditions or having two people co-facilitate the ceremony. Sometimes, friends are asked to be deputized for the day to perform the wedding ceremony.
When you have picked your officiant/ officiants, you will probably meet several times to discuss which customs each partner wishes to include their distinct traditions. From the Jewish point of view, signing the ketubah, the bedeken, marrying under the chuppah, blessings over the wine, and smashing the glass are clearly the favorites. The important thing is to enjoy and celebrate your wedding day while making both families and guests feel included and part of the celebration.
Picking a ketubah for an Interfaith Wedding
While the wording of the Orthodox and Conservative ketubahs are standard (minor variations here and there in the Aramaic part; English varies), the Reform ketubah texts' range is wide and quite diverse with many being suited for an interfaith Jewish wedding.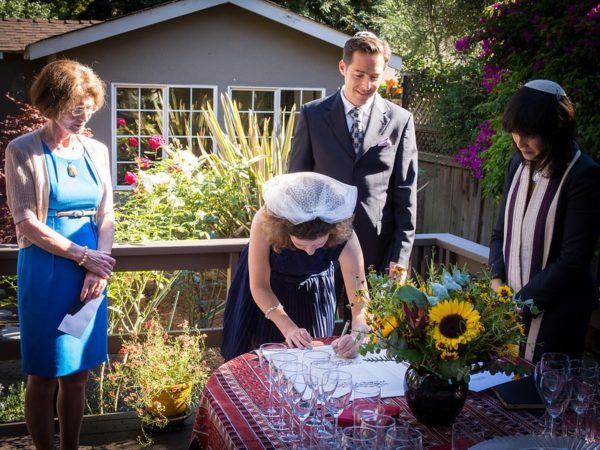 There is an abundance of interfaith ketubah texts in the marketplace, today; someplace more of an emphasis on building a Jewish home, while others are an expression of the honoring of both partner's faiths and traditions with mutual respect. In the end, couples may just prefer to write a custom text, illuminating their view of weaving their diverse cultures, heritages, and religions with their shared devotion, values, and aspirations–how they envision the home that they will be building together.