Timeless ketubah art by an internationally acclaimed artist
I just wanted to say we received our Ketubah and it is beyond stunning. We are so happy and love it. Thank you for working with us and getting it to us on time.
Hi Leah and Danny,
The ketubah arrived and it is so beautiful! Thank you so much for your help and your incredible work. We love it and we can't wait to hang it up in our home after the wedding.
.Hi Leah
Thanks for the update. We finally received the ketubah and it is absolutely stunning!!!! I just know we will get so many compliments on this unique piece of art!
Thank you again, we love our ketubah!! 
Leah,
We finally opened up our ketubah package last week and it was absolutely stunning. Everyone who has seen it has just been blown away by it. Thanks for your help in the process, and please do send our sincere thanks and admiration to Danny! We can't wait to hang it in our home.
Best,
Hi Leah,
I just received the ketubah and it is absolutely beautiful, it took my breath away. Thank you for your outstanding communication and customer service and to Danny for creating such a beautiful piece of artwork with such meaning! I look forward to displaying it at our wedding and hanging it in our home to look at every single day!
Thank you again,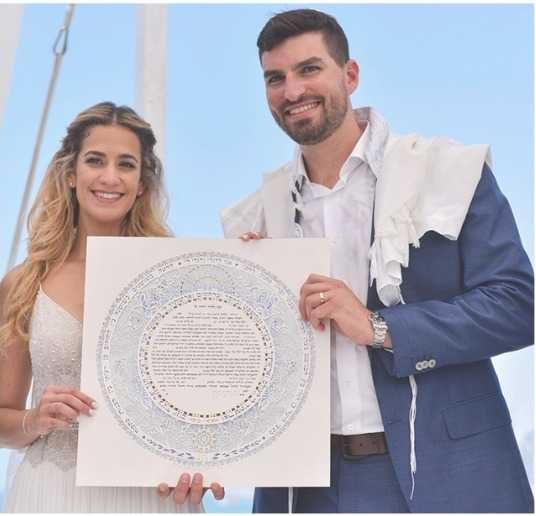 our simple ordering process
Upon shipping your ketubah, we will send you a tracking number.
"I feel very lucky to be part of so many young people's celebrations."
Danny's paper cut ketubahs are the fruit of inspired study, creativity and a heightened sense of design. A synthesis of the timeless beauty of tradition and the excitement of innovation are the primary considerations in Danny's creative process.